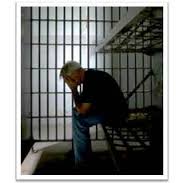 Length
8 hours
Enrollments
223
Modules
10
Rating

---
Intermediate Course #3501
Suicide Detection & Prevention in Jails
This is one of the required courses for Jailers working toward their Texas Intermediate Proficiency Certificate.
Upon successful completion of this course, the student will receive a Certificate of Completion and 8 hours of TCOLE credit.
Suicide in custody is a serious national problem representing the loss of a human life as well as directly affecting the criminal justice system. Without a central repository, numbers of custody suicides can only be approximately. This would include the number of suicides in juvenile facilities, police lockups, county jails and state and federal prisons.
The purpose of this course is to provide Jailers with an understanding of suicidal behavior and methods for detection and prevention of suicide in the jail setting. Suicide prevention should begin at the time an offender is arrested and continue throughout an individual's stay in a jail facility.
In addition to a well-thought-out plan, another factor important in preventing jail suicide is having capable, properly trained jailers, mental health and medical staff in addition to capable, proactive administration and effective supervisors.
Course Prerequisites
No Ratings have been submitted for this course.