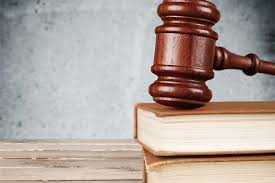 Length
20 hours
Enrollments
107
Modules
11
Rating

---
This course covers the civil jurisdiction of courts, officer's responsibilities, the rules and codes that govern the service and return of civil citations, writs, subpoenas and other documents.
Civil procedure is the body of law that sets out the rules and standards courts follow when adjudicating civil lawsuits (as opposed to procedures in criminal law matters). These rules govern how a lawsuit or case may be commenced, what kind of service of process (if any) is required, the types of pleadings or statements of case, motions or applications, and orders allowed in civil cases, the timing and manner of depositions and discovery or disclosure, the conduct of trials, the process for judgment, various available remedies, and how the courts and clerks must function. On average, Courts are prepared to deal with all preliminary issues, and process a matter through conclusion --- by trial or settlement --- within two years of initiation of suit, so prompt disposition of civil suits requires an organized effort by the court to move each case through the process efficiently and reduce the volume of complex issues to manageable proportions.
Civil Process according to Blacks' Law Dictionary, 9th Edition, is defined as 1.The proceedings in any action or prosecution<due process of law> 2. A summons or writ, esp. to appear or respond in court <service of process>. Simply, process is an order of the court directing that an action be done. Constitutionally, the sheriff and constable of each county are responsible for carrying out the service of civil process within each county of jurisdiction. While deputies may be assigned to serve civil process other deputies within the department may also serve process and all who serve are subject to liability for improper service.
The service of documents advises citizens of complaints filed against them or of court actions they may be involved in as a witness. This is their fundamental right, guaranteed in the constitution. The person serving the documents has a tremendous responsibility to follow the rules and codes that govern the service and execution of the documents. Failure to do so correctly may delay the court proceeding, or even create liability to the server.
In many states, civil process constables and their deputies can serve legal papers regarding a civil (not a criminal) lawsuit, however in some states, sheriffs perform these duties as well. Texas constables have numerous responsibilities which include serving arrest warrants, making arrests and enforcing state laws along with other responsibilities. It is somewhat surprising they have continued to serve legal papers concerning civil suits as the state and their responsibilities have grown. Civil Process can also be served by private companies in Texas. Sometimes utilizing private process serving companies is the best choice as long as the individual serving the papers is not party to the suit and is certified by the Texas Supreme court to serve papers.
Course Instructions
You are required to adhere to all course instructions.
All section material MUST BE READ prior to taking an exam.
Course Activity:
Courses are not designed to be completed in one login. You may log out of the course when necessary. Browser interruption or no course activity for an extended period of time may affect your connection. It is recommended that you logout before closing your browser in order to save your progress.

All the modules, quizzes and the Final Exam must be completed in order. The modules are located on the left side of the course.

To finish your course, you must complete the Verification of Integrity Question after the Final Exam.
*Most Courses are not designed to be completed in one sitting.
Course Acknowledgment
I agree that access to the following Classen-Buck Seminars, Inc., (CBSI) online course is provided for me (the person registered to complete the course). No other individuals, (for charge or consideration), may be allowed to have access to the online course. As an online training student of CBSI, I understand and agree to hold harmless CBSI and its subsidiaries and employees for any liability or damages in connection with the use or inability to use the service and the site or any content appearing on the site. In addition, I understand that the appropriate application of safety and prevention measures is up to me. Furthermore, I understand that in all cases I should use my best judgment in cooperation with my training, my employer's/work site's best practices and policies.
With your submission, you acknowledge:
1. You will read and follow the course Acknowledgement and all course Instructions.
2. You will read all section material prior to taking an exam. By not adhering to this requirement you risk account suspension or course failure.
3. There are three (3) attempts allowed to pass the Final Test and you must achieve an 80% or higher to pass. If you do not pass with the three attempts, you will fail out of the course and have to repurchase and/or begin again.
4. You are the only person that will be logged into your account and submitting coursework.
5. You must complete all activities and/or requirements in order to complete the course.
Course Prerequisites