How to Complete Easy Generator Course

Updated: Jul 27, 2017
You're taking an Easy Generator based course! Follow these steps and start learning.
Access Course
---
If you are not already enrolled in the course, go ahead and click "Access Course!" or "Order Now"

Course Overview
---
Option to minimize the Learning Modules List
View Course Details
View and/or participate in course discussions
Write note for the course (personal use)
View the actual course work
Expand view to full screen
List of learning modules to be completed
Course Description
Start the course by selecting the first Learning Module

NOTE: It is very important to read the Course Description as the instructor may include critical information
Start Course
---
After you click on the Learning Module icon ([9] in the previous step) the Easy Generator course will load.
Read the course overview
Click "Start Course" to begin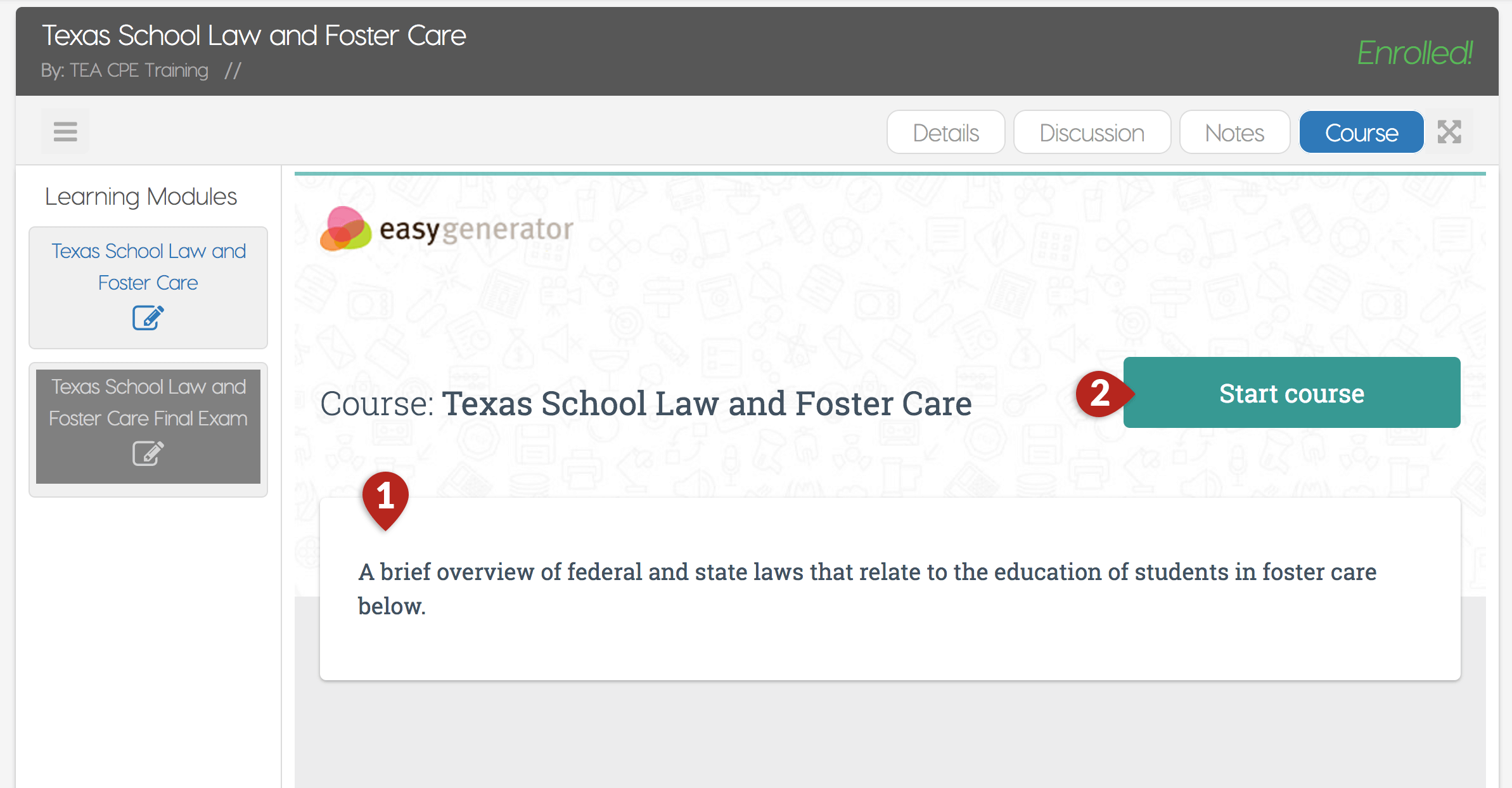 Module Overview
---
you'll see a list of all the sections you will need to complete, click start on the first one to begin!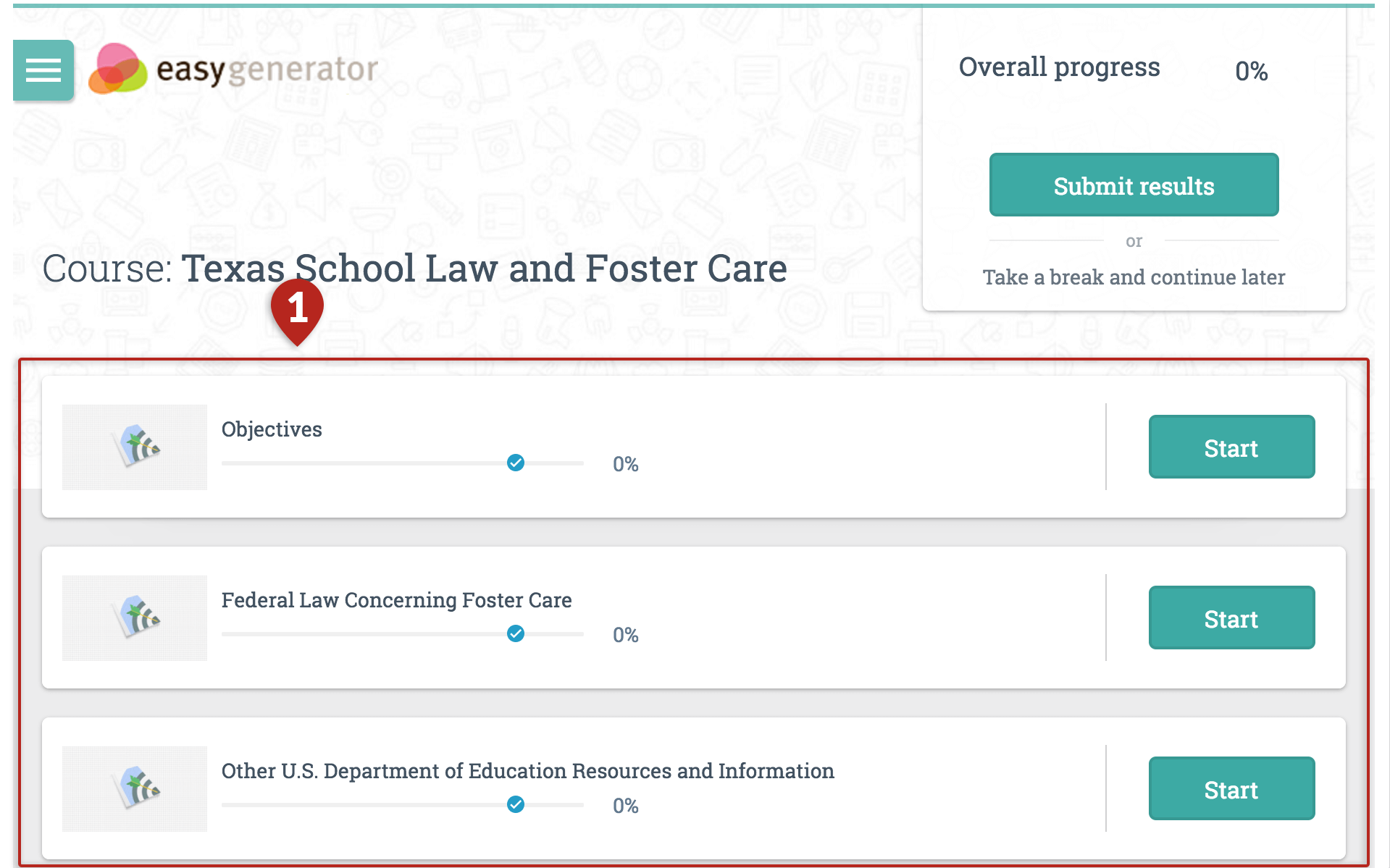 Once you finish all pages in that section, click "Home." This will take you back to the module overview.
​​​​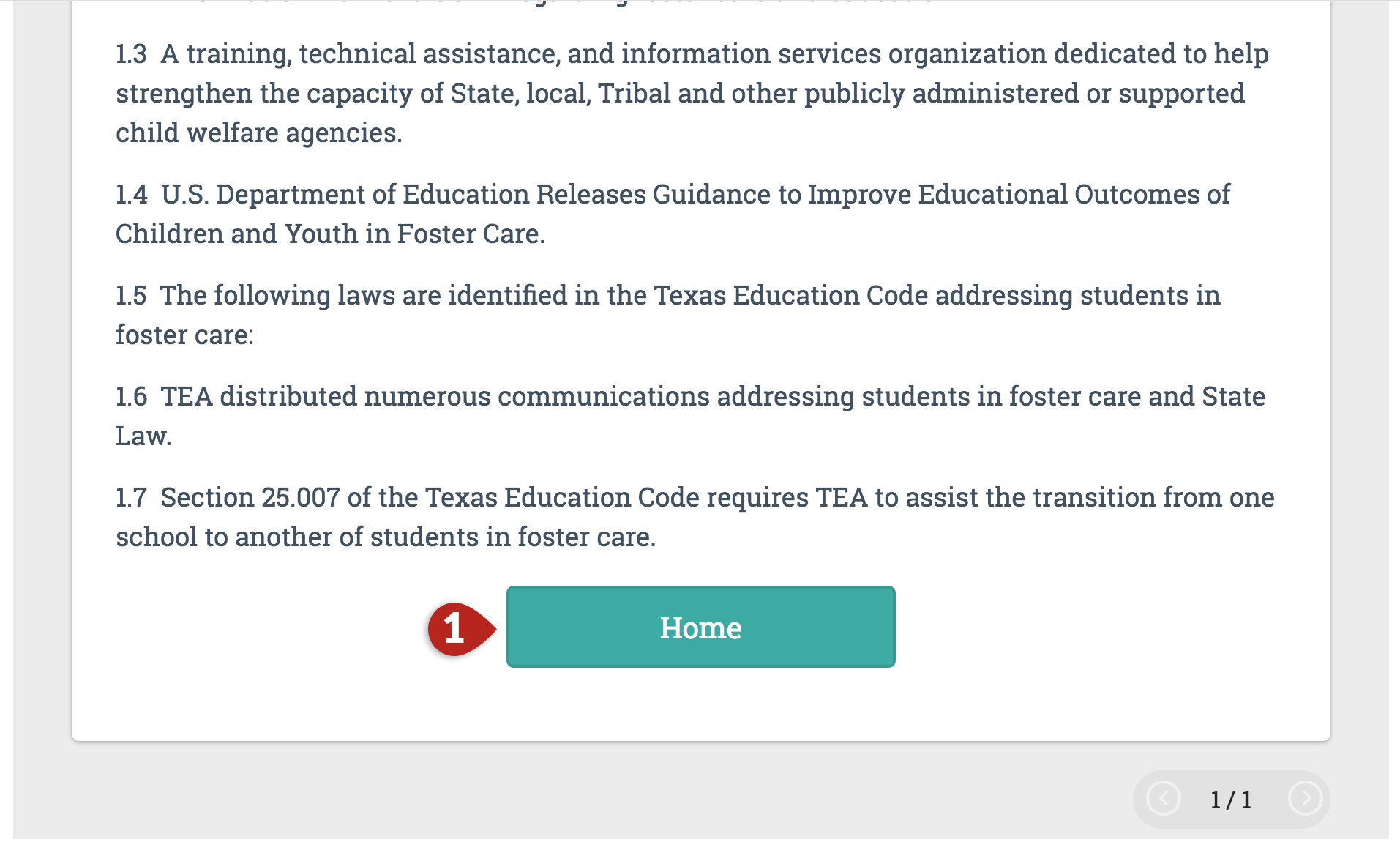 Progress
---
You'll see that that section is now marked as completed!
And that the Overall Progress has been updates
Click "Start" in the next section to continue the course!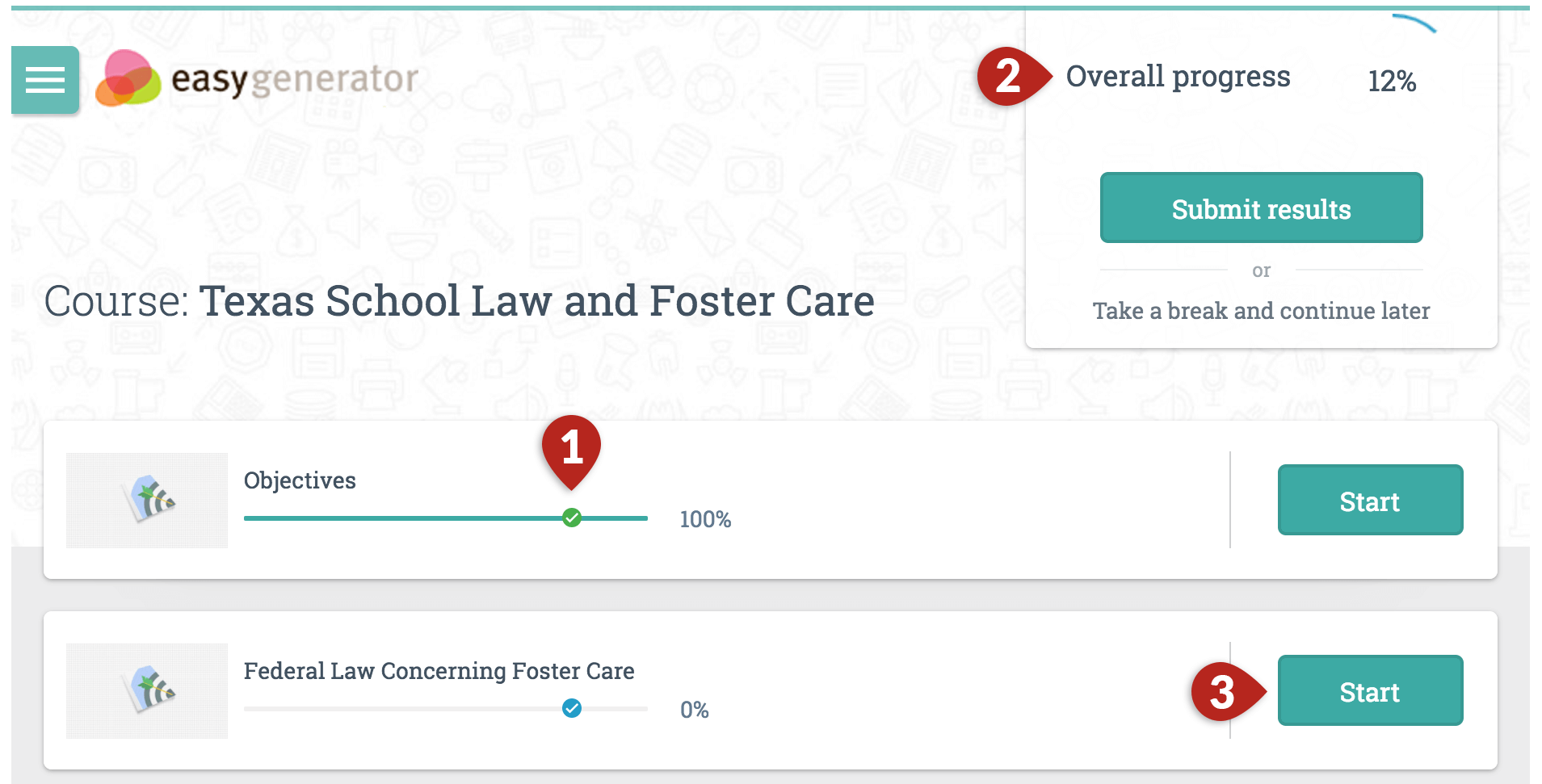 Submitting Results
---
Once you finish all of the sections
And the Overall Progress is at a passing grade
Click "Submit Results"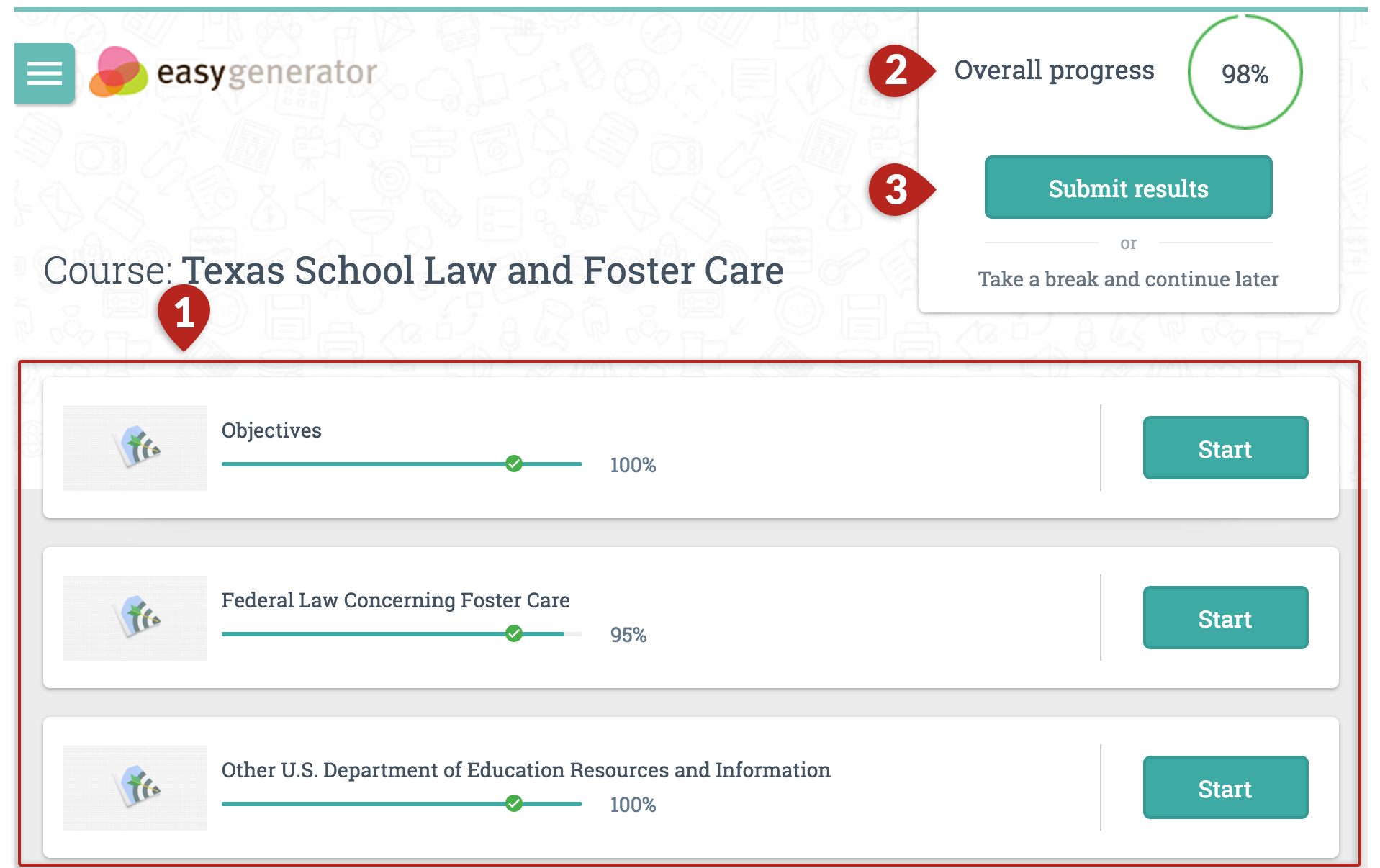 IMPORTANT: You must complete the following step to for your progress to be recorded
Finalizing Module
---
The next page shows you an overview of the course progress.
Click "Submit Results" to finalize you results
If your grade is below the course requirement, you may go back to retake sections to gain a higher score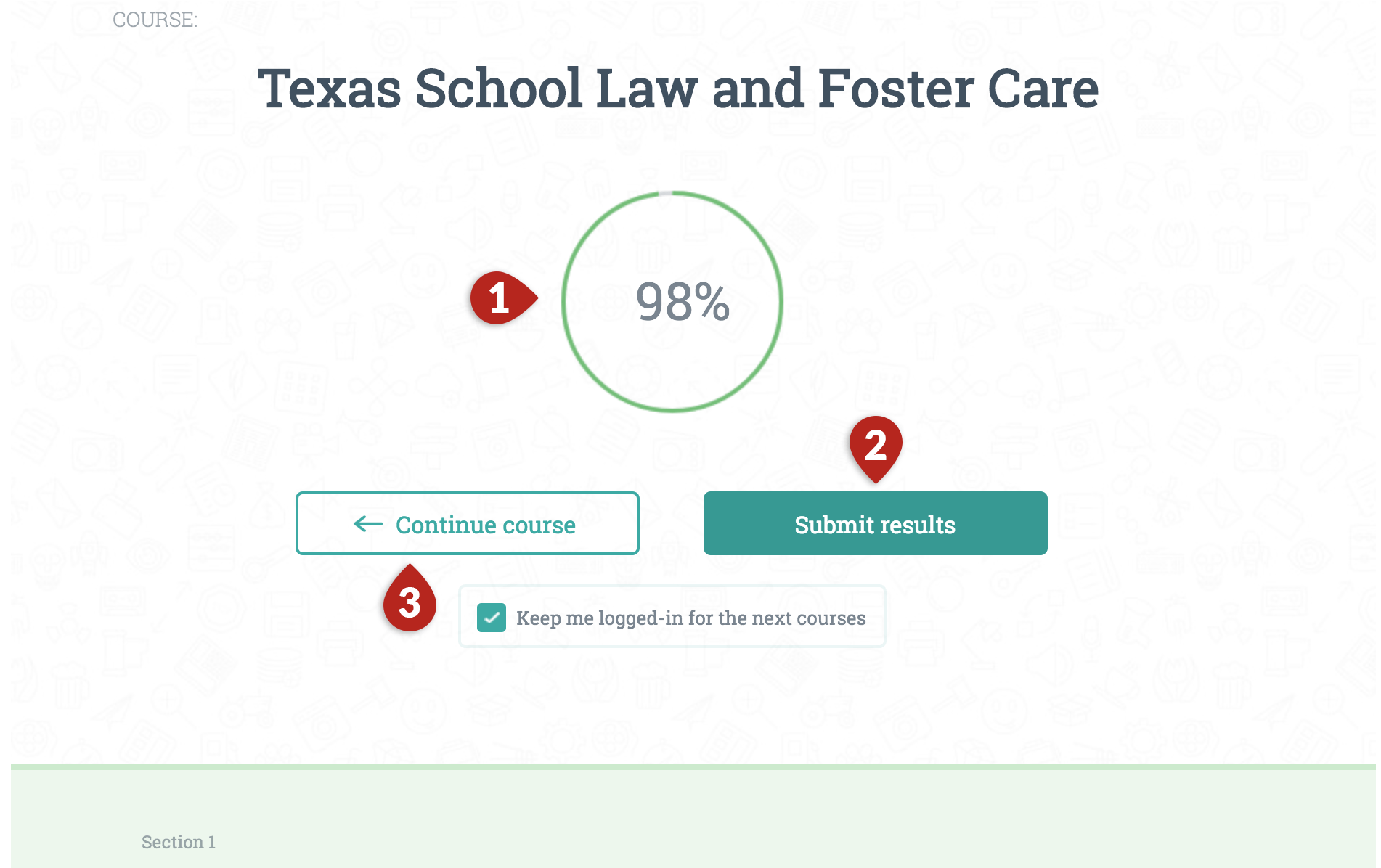 By clicking "Submit results" you are finalizing your score.
This is your last chance to make corrections without having to start over again
Moving on
---
Once the score has been processed you we receive a message at the top of your screen.
Your results
Click "Cose" to clear message
You'll see that the learning module is now checked as completed (if passed)
The next module is now available to you, click to start!