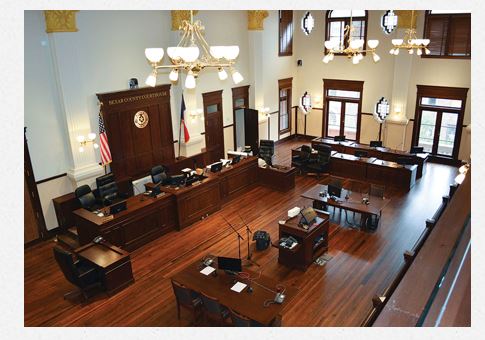 Length
8 hours
Enrollments
1177
Modules
12
Rating

---
When accessing our online training, please make sure you are using the Google Chrome or Firefox browser, which works best with our courses. For issues regarding online training and Help Desk Support for this site please email support@nuvola-networks.com.
You will have 30 days to complete this course before it expires. If you do not complete the course within the time limited, you will have to pay to take the course again.
COURSE OBJECTIVES: The purpose of this class is to give the court security officer a basic understanding of the threats associated with court settings as well as technology and techniques for court security operations in compliance with Texas Government Sec. 158.002.
To qualify for a Court Security Certificate, an applicant must meet all proficiency requirements per Texas Administrative Code Title 37, Part 7, Chapter 221, as well as completion of course #10999.
Upon successful completion of this course, you will have an informed knowledge of the history of court security and the recent legislation affecting it. The course also provides knowledge of the bailiff's role in court security and their respective duties to the court; including techniques for basic methods and implementation of security screening.
LENGTH OF COURSE: 8 Hour
TARGET AUDIENCE: This course is intended for all personnel designated to obtain basic certification in court security pursuant to Government Code Section 158.002.
PREPARED BY: Richard Bryan
Course Prerequisites
No Ratings have been submitted for this course.