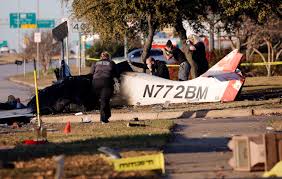 Length
8 hours
Enrollments
1145
Modules
4
Rating

---
When accessing our online training, please make sure you are using the Google Chrome or Firefox browser, which works best with our courses. For issues regarding online training and Help Desk Support for this site please email support@nuvola-networks.com .
You will have 30 days to complete this course before it expires. If you do not complete the course within the time limited, you will have to retake the course again.
COURSE OBJECTIVES: This course is intended for Law Enforcement officers who may be called upon to respond to an aviation crash scene as part of their duties (also applicable to Fire and EMS personnel). Topics include arrival at the scene, attending to injured person(s), securing the scene, notification of the proper federal authorities, protecting and securing the scene, safety at the scene for the First Responders, possible hazards that may be encountered at the scene, and media relations.
LENGTH OF COURSE: 8 Hour
TARGET AUDIENCE: Law enforcement
PREPARED BY: Robert Armstrong
Course Prerequisites
No Ratings have been submitted for this course.