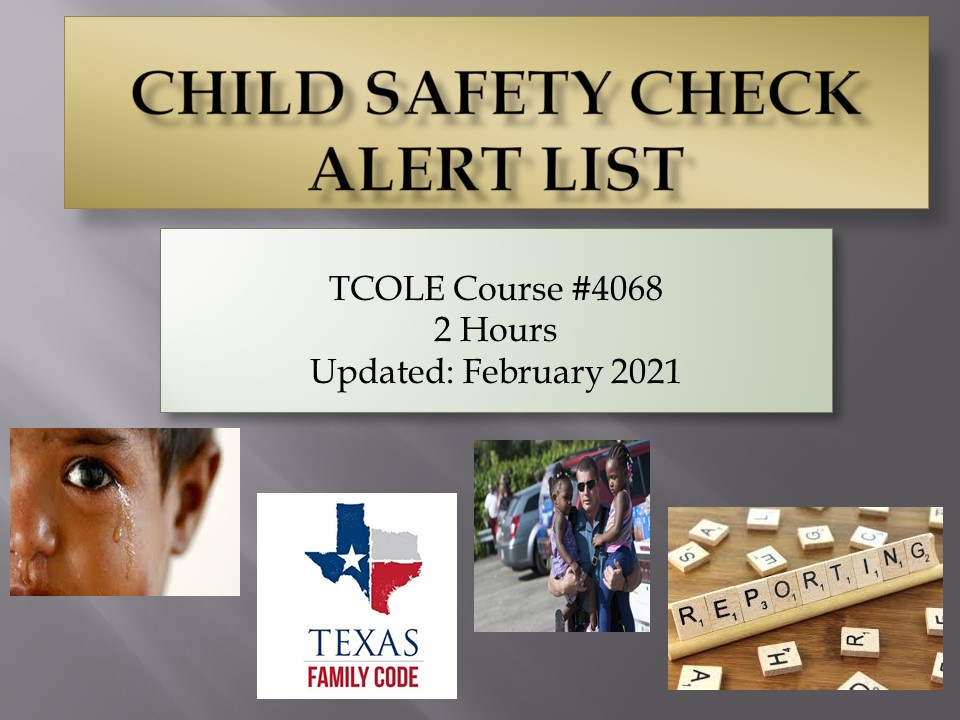 Length
2 hours
Enrollments
1405
Modules
4
Rating

---
When accessing our online training, please make sure you are using the Google Chrome or Firefox browser, which works best with our courses. For issues regarding online training and Help Desk Support for this site please email support@nuvola-networks.com.
You will have 30 days to complete this course before it expires. If you do not complete the course within the time limited, you will have to pay to take the course again.
COURSE OBJECTIVES: This curriculum is designed to meet the continuing education requirements per HB 2053 and Section 1701.402 of the Occupations Code, subsection (m), this course is a requirement for an intermediate or advanced proficiency certificate issued on or after January 1, 2016.
UPDATED: October 2021
LENGTH OF COURSE: 2 Hours
TARGET AUDIENCE: Law Enforcement Officers and Department of Family and Protective Service (DFPS) personnel.
PREPARED BY: Janice Washington
Course Prerequisites
No Ratings have been submitted for this course.