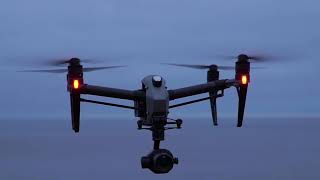 Length
2 hours
Enrollments
675
Modules
4
Rating

---
When accessing our online training, please make sure you are using the Google Chrome or Firefox browser, which works best with our courses. For issues regarding online training and Help Desk Support for this site please email support@nuvola-networks.com.
You will have 30 days to complete this course before it expires. If you do not complete the course within the time limited, you will have to pay to take the course again.
COURSE OBJECTIVES: This course will provide information to improve safe flight operations for public safety officials. Although using a Visual Observer (VO) is optional, it is recommended to include it as part of your crew or team, especially for enforcement operations. Law enforcement and public safety agencies have carved a niche for using drones to assist with traffic crash reconstruction, disaster management, search and rescue operations, active shooter incidents, crime scene investigations, assist other public safety or government response agencies (Fire, EMS, etc.) or for the deployment of apprehending fleeing suspects.
LENGTH OF COURSE: 2 Hours
TARGET AUDIENCE: Licensed law enforcement personnel in Texas andy anyone interested in Drone training
PREPARED BY: Nikki Brown
Course Prerequisites
No Ratings have been submitted for this course.