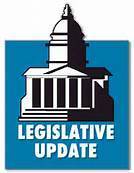 Length
4 hours
Enrollments
226
Modules
4
Rating

---
(This is the Update for the 2015-2017 reporting period)
The 84th Legislature passed over 1,300 bills - many impacting Texas law enforcement. This course contains an overview on many of these bills passed. In pursuit of equality in justice and ensuring public safety, peace officers will better serve their communities by increasing their awareness of changes and additions in state statutes. Case law, especially cases handed down by the Supreme Court of the United States (SCOTUS), is of incredible importance to the administration of Justice. This curriculum briefly covers recent judicial decisions important to note for law enforcement officers, law enforcement administrators, and policy makers.
Course Instructions
You are required to adhere to all course instructions.
All section material MUST BE READ prior to taking an exam.
Course Activity:
Courses are not designed to be completed in one login.

All the modules, quizzes and the Final Exam must be completed in order. The modules are shown on the left side of the screen.

To finish your course, you must complete the Verification of Integrity Question after the Final Exam.
Course Acknowledgment
I agree that access to the following online course is provided for me (the person registered to complete the course). No other individuals, (for charge or consideration), may be allowed to have access to the online course. In addition, I understand that the appropriate application of safety and prevention measures is up to me. Furthermore, I understand that in all cases I should use my best judgment in cooperation with my training, my employer's/work site's best practices and policies.
With your submission, you acknowledge:
1. You will read and follow all course Instructions.
2. You will read all section material prior to taking an exam. By not adhering to this requirement you risk account suspension or course failure.
3. There are three (3) attempts allowed to pass the Final Test and you must achieve an 80% or higher to pass. If you do not pass with the three attempts, you will fail out of the course and have to repurchase and/or begin again.
4. You are the only person that will be logged into your account and submitting coursework.
5. You must complete all activities and/or requirements in order to complete the course.
Course Prerequisites
Joni A. 5

---
Janet V. 5
excellent course
---
David T. 5

---
Jesse Q. 5

---